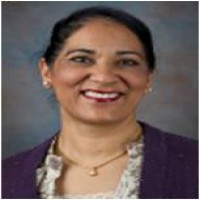 Dr. Sukhinder K. Cheema
Department of Biochemistry, and Basic BioMedical Sciences
Memorial University, Newfoundland & Labrador, Canada
Dr. Sukhinder K. Cheema
Professor (Tenured), Department of Biochemistry, and Faculty of Medicine (cross-appointed), Memorial University, St. John's, Newfoundland, Canada
Education:
B. Sc. General Sciences, Punjab University, India
M.Sc. Biochemistry, Punjab Agricultural University, India
Ph.D. Biochemistry, Postgraduate Institute of Medical Education and Research, India
Professional Career:
2010-present Professor, Department of Biochemistry, Memorial University
2019-2025 Adjunct Professor, Applied Human Nutrition, Mount St. Vincent Univ. Canada
2013-2017 Deputy Head, Graduate Studies, Department of Biochemistry, Memorial University
2004-2010 Associate Professor, Department of Biochemistry, Memorial University
1999-2004 Assistant Professor, Department of Biochemistry, Memorial University
1994-1999 Research Associate, Lipid & Lipoprotein Res. Group, University of Alberta
1990-1994 Postdoctoral Fellow, Department of Foods & Nutrition, University of Alberta
1988-1990 Research Scientist, Nova-Husky Research Corporation, Calgary
1987-1988 Postdoctoral Fellow, Biological Sciences, University of Calgary
Research: My research is in the area of nutrition, biochemistry, nutrigenomics/nutrigenetics. I am one of the leading scientists in Canada to study developmental origins of health and disease, with a focus on maternal diet and the health of offspring in later years of life. I study how maternal dietary fats (especially omega-3 fatty acids from marine sources) during pregnancy impacts pregnancy outcome, and the outcome of heart disease, diabetes, obesity, immunity/inflammation, and brain health of the offspring. My research also focuses on marine bioactives in health, and utilizing marine species and/or marine waste/byproducts to extract bioactives for health purposes. My research has been funded by National granting agencies, such as the New Frontiers in Research Grant (Canadian $15 million), Canadian Institutes of Health Research (CIHR), Natural Sciences & Engineering Research Council (NSERC), Heart & Stroke Foundation (HSFC), Canadian Foundation for Innovation, and the Aging Research Centre. I am collaborating with Harvard Medical School to study the importance of breast milk in infant health. I also have funding from provincial, industrial and hospital foundations. I have published over 100 full-length peer-reviewed papers in leading international journals, have presented over 180 papers at National/International conferences, and have delivered over 70 invited talks at National and International level. I have also published a book "Biochemistry of Atherosclerosis", by Springer, New York.
Professional Honours: Vice-President (Research) and President Elect, Canadian Nutrition Society. I served on the Advisory Board for the CIHR Institute of Nutrition, Metabolism and Diabetes; a highly prestigious position. I also serve on the Advisory Board of the Canadian Nutrition Society. I am on the Board of the Aging Research Centre, Newfoundland, where I am involved in developing policies around the long-term care facilities in Newfoundland. I serve on grant review panels for the National funding agencies, and I am a reviewer for several international peer reviewed journals, serve on the Editorial Board of five peer reviewed international journals, and was an Associate Editor for the Journal of Nutrition and Intermediary Metabolism. I have organized several national and international conferences.
Professional Recognition: I have held the highly prestigious CIHR New Investigator Award; I was awarded the NSERC Japanese Society for the Promotion of Science grant, and the "Naranjan Dhalla Young Scientist Award" by the International Academy of Cardiovascular Sciences. My research has attracted media attention in both Canada and India.